Walmart is making "delegate access" available to all sellers, meaning that they can go to the Walmart Developer portal and retrieve different keys for every integration. 
ATTENTION: Sellers who have connected with Deliverr through the old consumer id - private key method must follow the steps below before August 28th, 2019 and re-connect to Deliverr. 
Walmart
Step 1: Go to www.Developer.Walmart.com.
Step 2: Add Deliverr as a Solution Provider from the dropdown and set all permissions as "Full Access".
STEP 3: Give Deliverr Full Access under every column.
If the options are limited to "No Access" or "View Only", select View Only.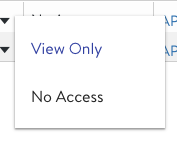 Select Full Access if all options are visible.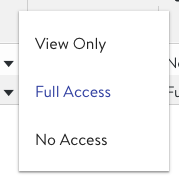 STEP 4: Generate API Keys, and enter them into Deliverr. 
Obtain the Client ID and Client Secret once permissions are set.