If you are using the Walmart Direct integration, you will need to connect your Walmart account to Deliverr by inputting your Client ID and Client Secret keys.
Step 1: Go to Developer.Walmart.com. Do not type in www before this address, or else it will not work. 
From the dropdown below your username, select "API Keys".
Step 2: Scroll all the way down to Production Keys for Solution Providers (Delegated Access). Do not go to Sandbox. 
Step 3: Add Deliverr as a Solution Provider from the dropdown and set all permissions as "Full Access".
Note: You MUST set all columns to "Full Access". If Shipping is not set to full access, you will not gain access to Deliverr <> Walmart multi-node. After you do this, you need not regenerate your keys or enter them anywhere into your Seller Portal again, as your changes are saved in our system. You must SAVE your columns and wait for them to update. 
If the options are limited to "No Access" or "View Only", select "View Only".
Some accounts are in "read only" access and some accounts have "admin" access. People with "read only" accounts will see two options only, and will not be able to set the permissions required.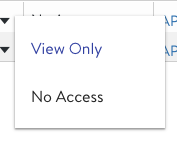 Select Full Access if all these options are visible.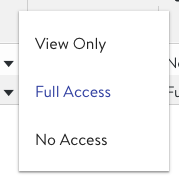 Step 4: Generate the keys. 
Click the blue text that reads "API keys". 
There should be a black pop up that shows the keys. 
Please enter these keys into the sign up screen.