Transfers is how you will move inventory from Reserve Storage into Deliverr's Ecom Fulfillment Network. This article explains how to create a transfer.
Important Callouts
It takes 5-7 business days for a transfer shipment to change from Ready to Ship to Forwarding status. Forwarding means your inventory has passed through crossdocks and on its way to fulfillment centers.
Once in forwarding status, the shipment will now follow our normal forwarding estimated receiving times outlined here.
In order to transfer inventory, you must first inbound inventory to Reserve.
Step-By-Step Flow
Go to Inventory > Transfer and press Create Transfer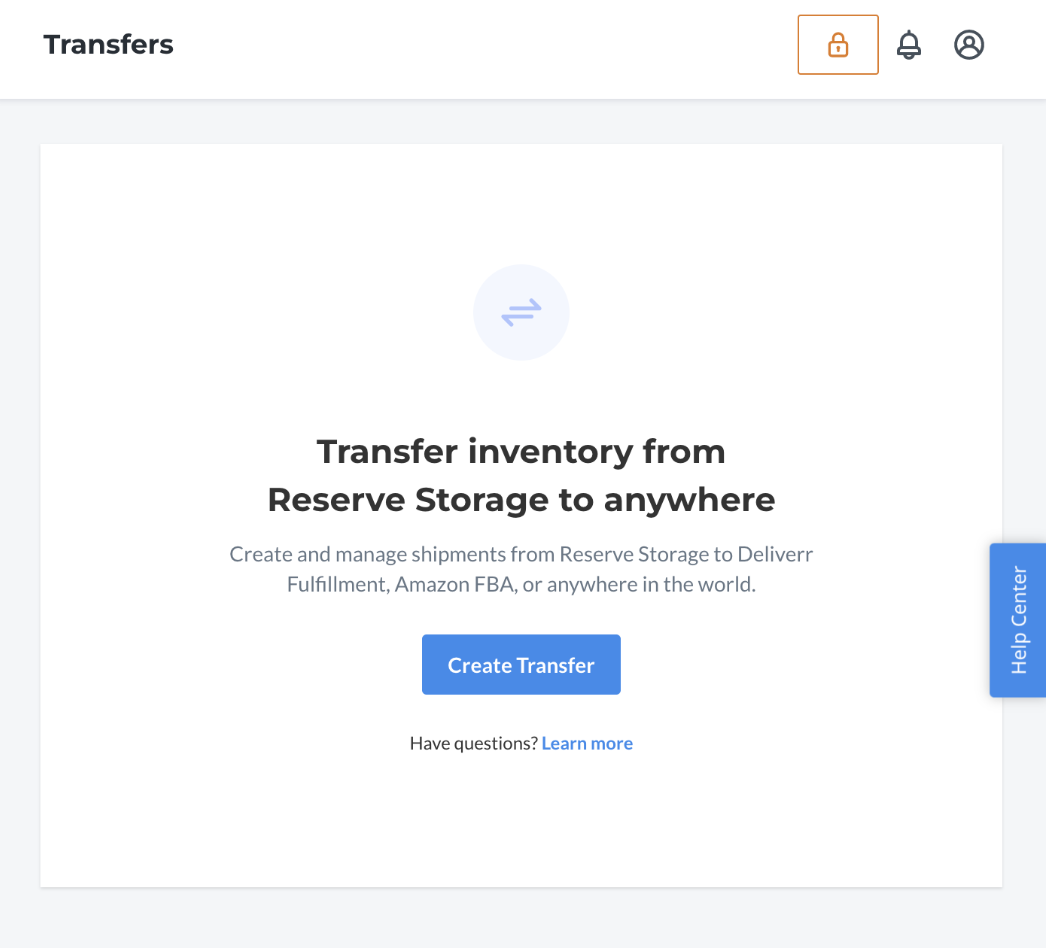 Select Deliverr Ecomm Fulfillment Network
Select the SKUs you'd like to transfer
Select the number of boxes you'd like to transfer
Confirm the estimated transfer costs*
*Transfer costs are currently billed manually by our teams. If you are charged more than your estimate, please contact mguard@deliverr.com. Note: forwarding fees are currently being waived.
Monitor the state of your transfer on the Transfers page.